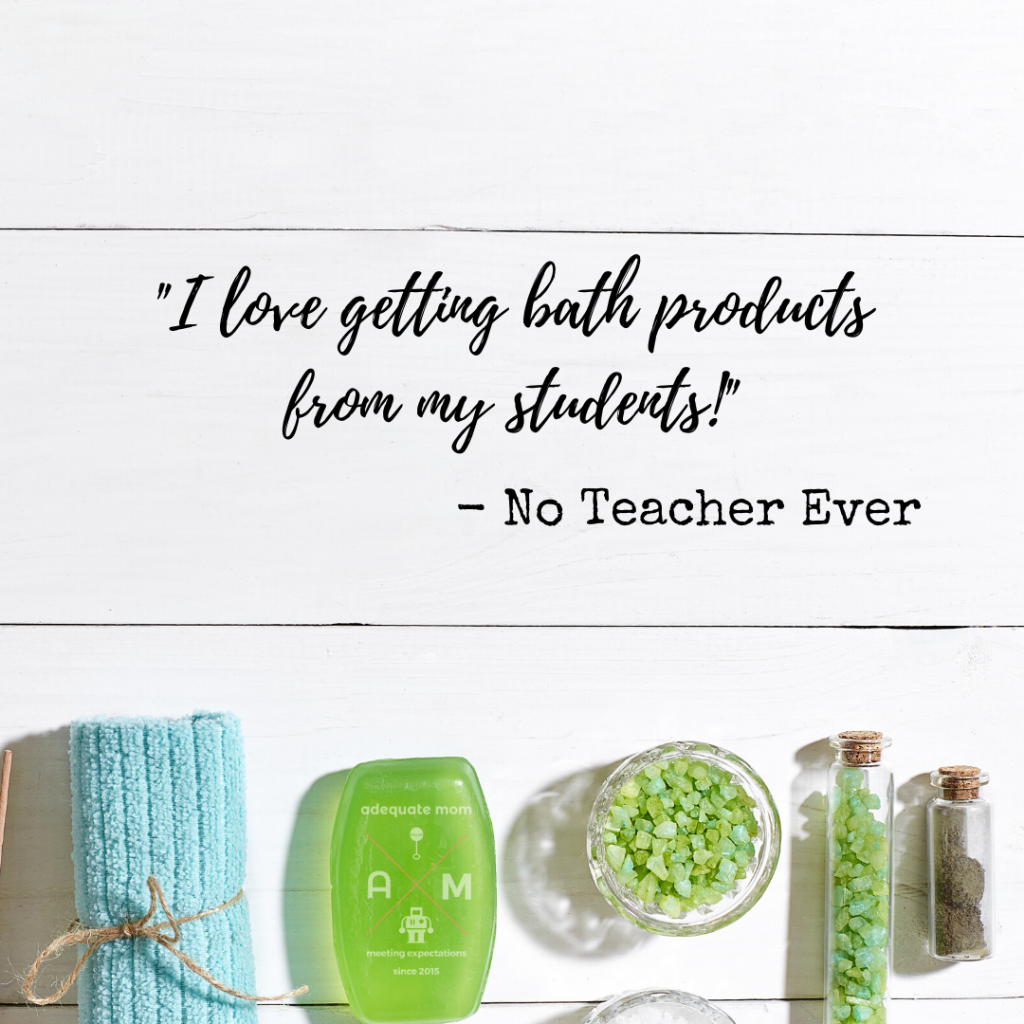 It's that time of year again. You want to show your kiddo's teacher just how much you appreciate them. Maybe you're that parent whose been hoarding away all of those super discounted Bath and Body Works products to make those amazing baskets that we're going to see on your facebook feed. Or maybe you looked on Instagram and saw some adorable DIY "hot chocolate in a mason jar" giftable.
Maybe you aren't that person at all. Here's some holiday cheer, oh adequate one. You are ahead of the game.
I'll let you in on a secret. A majority of the teachers out there don't want it. They don't want your punny coffee gift set, or your clever mug of pencils, or even the adorable christmas ornament you and your kiddo crafted oh so carefully. It's not personal. Let me explain.
Imagine you are getting a gift from your co-worker. It's maybe a $10-$20 gift. Can you picture it? Seriously. Do it. How would you feel about getting that same gift between 20-60 times this year?
If you feel good, then by all means give that amazing gift to your teacher. If not, then try again. You see, all of us well meaning parents see the same "You mean a latte!" mugs, or "You made me one smart cookie!" gift jars. What we don't get to see is your amazing teacher having to lug home 30 mason jars filled with parental insanity.
Your teachers do a lot for your kiddos, and they really care a bunch. Do your teachers a solid and get them a gift card, or give them cash. Have your kiddo write a really sweet letter, and call it a day. It's the thought that counts. Make that thought, "I don't want to make you lug around garbage."
Happy Holidays!