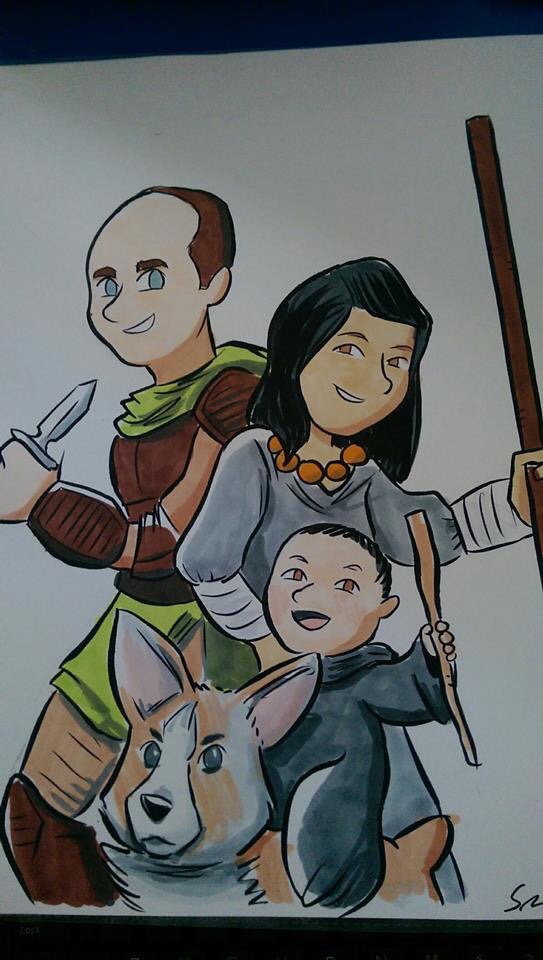 Every year, we take a long weekend and make our way to exotic Indianapolis for Gen Con. What is this magical weekend, you ask? Gen Con is an amazing, annual convention for the table top gaming set. Gearing up for its 52nd year, it is hardly jumping on the board game Renaissance bandwagon.
Doing the math, this is our kiddo's fifth Gen Con, which is mind-boggling considering that he is 4.5 years old. Over the years, we have figured out the things that make conventions with kids a little easier. So without further ado, here are a couple of parent hacks that will make your life way easier when heading to any super crowded, slightly stressful, and mostly adult focused large scale event.
Get a good emergency bracelet.
Be unapologetic about your stroller.
Get a carrier, and practice using it well before the event.
Be okay if people aren't fascinated by your kiddo.
Your routine is gold at home, pewter at the con.
Consider kid friendly energy bars.
Make use of the hotel pool.
Travel with friends.
Bring a first aid kit.
Bring a relaxed attitude. Don't take things personally. People like to complaint about families at cons. It's not a big deal.
Wish us luck! We're driving halfway across the country for this!