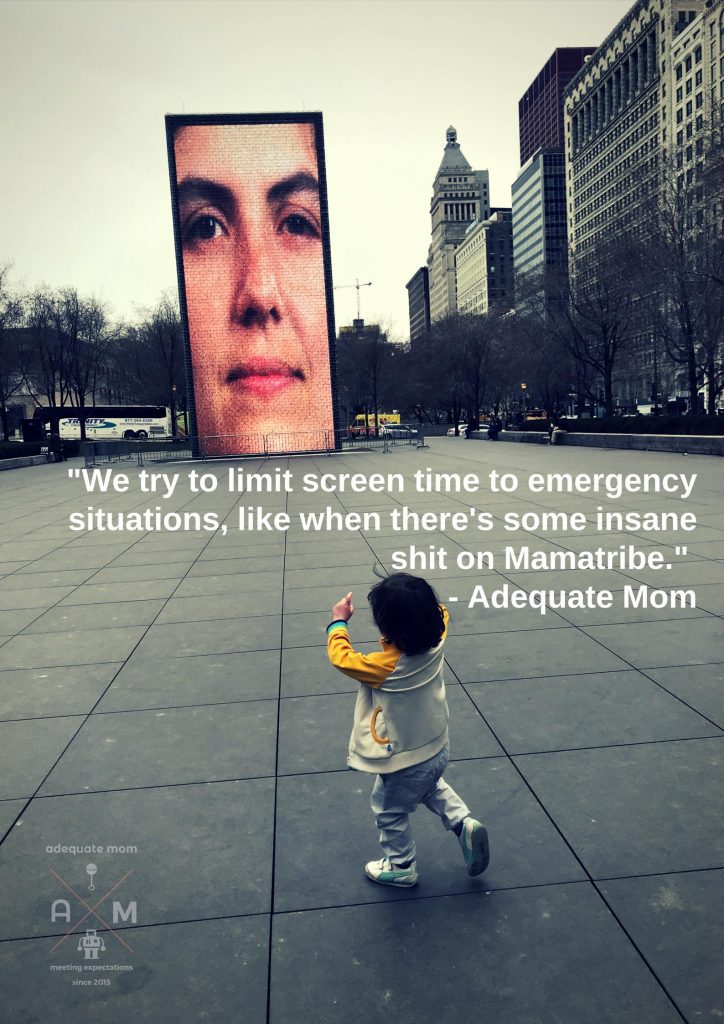 I've seen the studies. I am well aware that screen time is not recommended, particularly for smaller kiddos. Judge away.
There are times when screen time is a necessary part of my world. Be it the annual road trip between Chicago and Eastern PA, the desperate need for mom and dad time at a quieter restaurant, or necessary self-care time. Screen time has a very real place in our household. So, rather than pretend that I am a perfect mom, how about taking this moment to give you my top 5 for toddlers list. For now, I'm including links to the iTunes App store. I will try to pull together the Android counterparts, soon.
In no particular order, let's do this!
1. Endless Learning by Originator, Inc.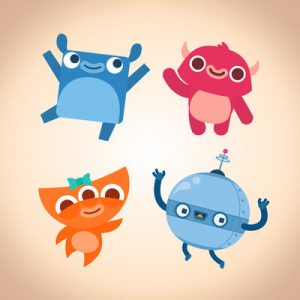 The Endless suite of applications are cute, and extremely engaging for kiddos as young as 2.5 years. We actually tried this when he was two, and it was a total bust. Something clicked in the second half of the year, and he absolutely loved it. His letter and number recognition skyrocketed, and his working vocabulary grew faster than anything I could take credit for.
The catch, it's kind of pricey. With that said, it is definitely cheaper than the noisier LeapFrog counter parts. The Endless School Bundle will set you back $59.99. If you opt to buy the apps separately, I would recommend starting with the Endless Alphabet ($8.99), or the Endless Numbers (FREE, but really 14.99 with the necessary in app purchase).
2. Toddler Games and Abby Puzzles by 22LEARN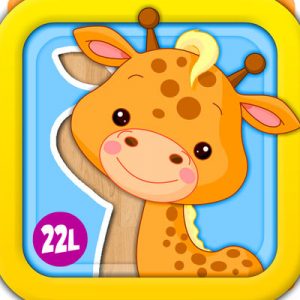 Toddler Games and Abby Puzzles are really great for 2 years and up. There are several types of puzzles: shape matching ala Melissa and Doug, pattern recognition, and item grouping. My kiddo had a really great time with this, and the puzzle piece placement is very forgiving. The narration voice is a bit on the irritating side, but this is also a perfectly okay puzzler to play on mute. This is FREE, but the in-app purchase to play is unavoidable. At $1.99, it is an easy yes.
3. Toddler Games: puzzles, shapes by Tiny Hands App Corp
As unoriginal as the names are on this list might be, there are some great puzzlers for the smaller set. Toddler Games has a really nice array of grouping, object building, color and object sorting, all with varying degrees of difficulty. Toddler Games is FREE, but the in-app purchase is $4.99. Totally worth it.
4. Bloom HD by Opal Ltd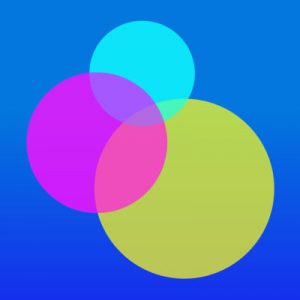 Developed by Mr. Roxy Music, Brian Eno, and musician/developer Peter Chilvers, Bloom HD was their first collaboration, and one that I believe to be their best. Using taps, this awesome app allows the user to make really lovely, ambient music. The visuals are super appealing, the interface is easy to use, and it is a great way to wind down. Opal Limited also makes Bloom for the iPhone, but the magic is a little smaller. It's a great deal at $3.99
5. Dots by Playdots, Inc.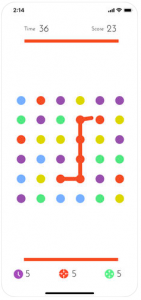 Yes, Dots. Not Two Dots, or Dots & Co., but Dots. This game lets your kiddo veg out and start connecting dots. While this isn't what you would call edutainment, this is definitely something your kiddo can get excited about. It's FREE, and the in-app purchase for unlocking the Endless Mode is a nice to have but unnecessary at only $1.99. You can have this on your iPhone for me time while wandering the aisles of Target.
I have found that these apps are a really adequate way to keep your kiddo entertained when you need a little space. These are ideal for kids starting at 2 years. Be sure to sit down with your kiddo and make sure they know how to touch and move things around.
Pro Tip: Turn off your multi-touch gestures if you want your kiddo to have any enjoyment of iPad time.